Activities
---
Summer Trap updated 5/4
Winter Trap updated 12/3
Archery updated 1/9
Rifle/Pistol updated 1/31
Fishing updated 1/9
Hunting updated 10/10
Coming Soon
Military Support Page

Member meetings are held on the 3rd Tuesday of the month @ 7:30, with dinner starting @ 6:30pm.
Board meetings on the 1st Tuesday start @ 7pm.
Welcome to The Bob White Club Website
updated 1/31/2016
---
NEWS AND INFO
2016 DUES ARE CONSIDERED LATE AS OF JANUARY 31, 2016.

See Hunting page for Hunting Check-In/Check-Out process for the Pendleton County Property
It is time to up date the deceased members board. If you know of a member that has passed away in the last 5-6 years please contact Bob Leeka @ rleeka@cinci.rr.com
Safety Notice
Reminder: No one is allowed to discharge a weapon while the farmer is in his fields beyond the trap and rifle ranges. You will lose your membership if you violate this rule.
If you have won an NRA membership recently at a member meeting but it has not been processed, please contact John Pferrman or Bob Leeka and they will take care of that.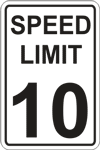 Please remember that the speed limit on the club property is 10 mph
Anyone who repeatedly violates the speed limit will be brought before the board of directors.
Aerial map of the club property in Alexandria - updated 3/1/2015
Newspaper articles about the club
KY Conservation Coalition site http://www.kycoalition.org