Welcome to The Bob White Club Website
updated 5/9/2015
---
NEWS AND INFO
Information related to a specific area has been moved to that area's page linked to the left.
The time for the Member meetings on the 3rd Tuesday of the month has been changed. Meetings now start @ 7:30, with dinner starting @ 6:30pm. Board meetings on the 1st Tuesday now start @ 7.
If you know of any member who has passed away in the last year please contact Norb Weyer so he can update the BWC Memorial plaque at the clubhouse. Email Norb here
If you have won an NRA membership recently at a member meeting but it has not been processed, please contact John Pferrman or Bob Leeka and they will take care of that.
If you need to contact the bulletin chairman Tim Neely, you can do so here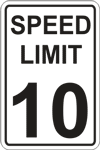 Please remember that the speed limit on the club property is 10 mph
Anyone who repeatedly violates the speed limit will be brought before the board of directors.
Aerial map of the club property in Alexandria - updated 3/1/2015
Newspaper articles about the club
KY Conservation Coalition site http://www.kycoalition.org